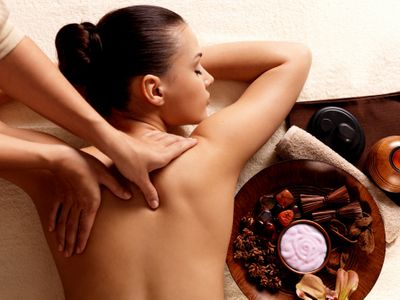 MANICURE 30 mins $40
Nails are cut to perfection, filed and buffed. Cuticles are attended to with care and nails are polished. Hand scrub and massage also included in our manicure... a real hand treatment.
SPA PEDICURE 1hr $60
Our pedicures are unique. Must try to compare the difference.
Foot soak enhanced with magnesium,milk powder essential oils and rose petals. Feet and legs are exfoliated before a blend of warm oil is massaged into the feet & lower legs. A meticulous all-over foot experience that not only rejuvenates nails & cuticles but leaves you feeling completely relaxed. An amazing experience quite different to any other pedicure! Please remember to bring open toed shoes.Best for: Feet that are tired and in need of extra special attention.
DELUXE PEDICURE 1hr 15mins $70
Deluxe pedicure is a journey to heaven..
We start with 15mins massage and the procedure continues exactly as we do in our Spa pedicure...
Available for 2-Guests to enjoy Manicures or Pedicures at the same time in a tranquil space.